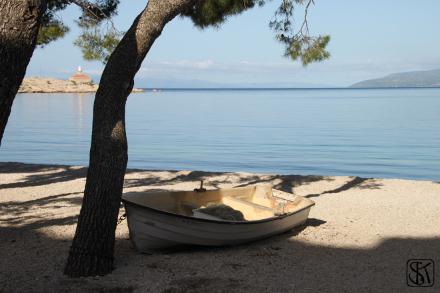 A seaside Elemental Inspiration from
Daring Cardmakers.
Choose any three design elements from this tranquil photo.........the sea, light and shadow, the boat, the lighthouse, hills and so on. Translate these into a beautiful card...post your card on the
Daring Cardmakers
Website and tell us which elements you've used. We're looking forward to seeing what you'll create!
This is my interpretation of the Elemental Inspiration Challenge. I chose the light and shadow and used them in the colors of the night sky and the beach. The tiny sailboat mimics the boat in the Inspiration Photo. The beach is a hill rolling into the sea.